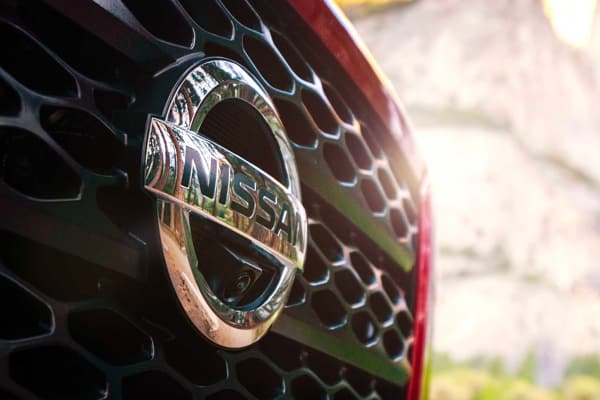 Get Approved
We'll work with you to get the car of your dreams, apply for financing now!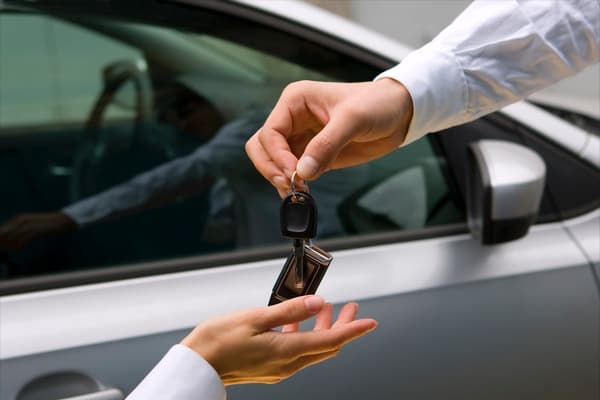 Sell Your Car
Looking to trade-in or simply sell your vehicle? Use our quick online appraisal tool to get an estimate.
Nissan


Certified Pre-Owned

Only Nissans that meet our high standards qualify for Certified Pre-Owned status. Benefits include a comprehensive inspection, clear title, warranty, roadside assistance and more.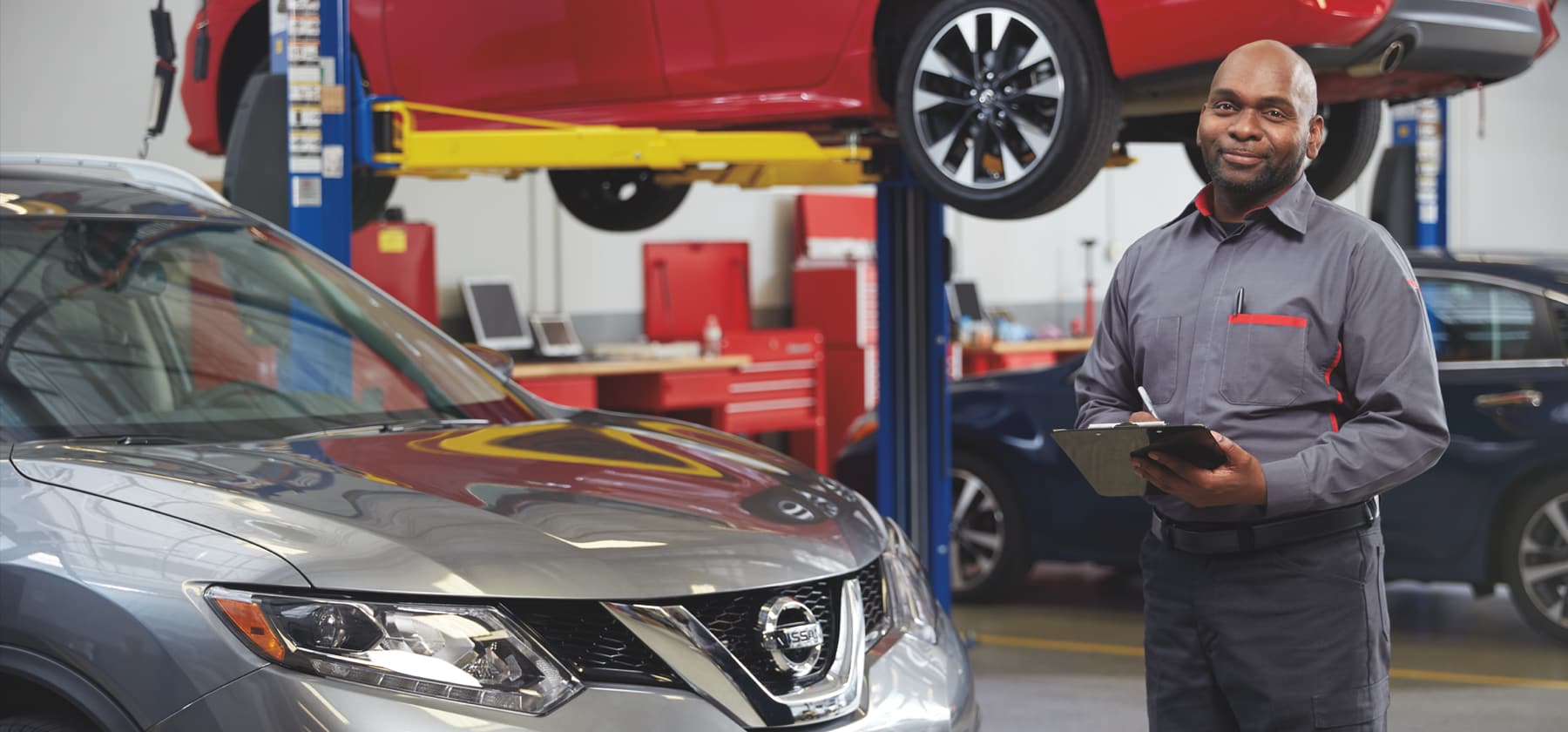 Pine Belt Nissan of Toms River


Services All Makes

Whether you have a vehicle that needs to be fixed or simply need to bring one in for routine maintenance, Pine Belt Nissan of Toms River's trained certified technicians are ready to help.
Our Recent

Reviews

I had the best experience at Toms River Pine Belt Nissan 3 weeks ago. I leased a 2023 Rogue SL and George Correa was the best salesman. First thing he did was ask me for "my wish list" and what was important to me. He assisted me with leasing my new Rogue. He put me in a beautiful vehicle that I love driving. He spent a long time with me a made me feel like I was the only person in the dealership at the time. He explained in detail the difference in my new Rogue as opposed the the Rogue sport I was driving. He explained all those "bells and whistles" and answered all of my many questions. This is the 4th car, the third Rogue I got from Pine Belt and by sure George is the best salesman. If he's busy with someone, it's worth the wait! Very professional and extremely knowledgeable! To end, their service department is better than any dealership around. Been bringing cars there since 2001…..they are attentive and thoughtful. Only place I will shop and service!

I had a really great experience here. People here were great. Shemar is the best and a big help with everything.

We purchased two Nissan Rouges today from Chris Cirillo. It was an very easy and pleasant experience. Chris found us the exact cars and options we requested, kept us within our budget and had most of the documents and paperwork ready so we didn't have to spend hours waiting around in the showroom. He sat with us in the cars and set up the Bluetooth and safety options and patiently explained everything to us. The finance manager Evan Winderbaum was also very kind and helpful. We are very happy and satisfied with our purchases!

Purchased a new 2022 Rouge yesterday for my parents… Didn't pay a penny over MSRP …… which many other dealers are doing…. Chris in sales and his brother Joe in finance were stellar in every aspect of their jobs…. They were both the nicest guys and made us feel more than just a customer…. Chris went over every inch of the car with my parents…. Programmed their phones to work with the car…. Everything….. Joe in finance explained everything and there were ZERO gimmicks or added charges…. This is how old fashioned car shopping should be…. Perfect in every aspect…. Pine Belt should be proud to have these brothers as employees…… We have already recommended them to our friends…. Thanks again gentlemen

Had a very pleasant experience and the service I received was excellent. Eileen was very helpful and explained in detail what had to be done. My car was fixed by next day. Very pleased with customer service and maintenance as well.

My husband and I had the Best experience dealing with Chris Cirillo, salesman, and Evan in finance! They made our transition very smooth, answered all our questions, went above and beyond and we felt they were very honest with us. This is our new "car" home and we are looking forward to many dealings in the future.

Second time leading through pine belt and it was such a breeze of a process. Jon is the best car salesman I've ever worked with, he understood what I wanted and didn't make me feel pressured to make a decision. Will be continuing to be a pine belt customer because of him.

I NEVER make reviews, but this one is well-deserved. This was my first time buying a car, with low credit, and a horrible driving record; I HIGHLY recommend Joe Roussell. He's very adamant about doing what will work with the client, not him. The manager Ahmed Fajad, helped me get the most affordable insurance I can get with a bad driving record. Out of all the dealerships I went to, they cut my insurance by hundreds of dollars!! All in all, SUPURB salesman and dealership!!

Sean was easy going. Gave me the best deal and felt no pressure working with him. I highly recommend him to anyone that wants to purchase a Nissan. He will definitely get referrals from me. -Chris Barahona

Kevin depiano made my experience a great one and was very helpful even after i left and had questions about my new truck! I highly recommend him!

Our salesperson was Chris Cirillo. He was courteous, kind, knowledgeable, and went out of his way to help us navigate the car leasing process both before, during and after we leased our car. He went above and beyond with everything from hearing what we wanted in a car, the monthly payment and color. He even went a step further and showed us where the service department was, as well and introduced us to the staff there. We would highly recommend Chris to anyone looking to buy/lease a car because he makes the process so easy and stress free.

Local dealers in my area had a difficult time locating the car I wanted. Not only did Chris locate the car within 2 days, he went over every detail of transitioning to a Leaf from a standard car. Joe made the finance process go easy and was extremely pleasant to deal with. This was worth the drive down from North Jersey.

What a great dealership!! We have been doing business with Pine Belt for a few years now & they always go above & beyond! From the minute my husband & I walked in, to the minute we left they made us feel like family! David Prima made sure he found the right car for us, we were very impressed with his level of professionalism and expertise. When we were done, David met us by the new car and went over all the vehicle operations. Evan Winderbaum was friendly, patient and helpful, he made sure that we were happy with our finance agreement. Such a great group working for Pine Belt Nissan, I will honestly refer anyone who is looking to not only purchase a vehicle but who is looking for a professional team with great customer service. Thank you!!

My salesperson Chris Cirillo was the best!! He was courteous, kind, knowledgeable, and went out of his way to help us navigate the car leasing process both before, during and after we leased the 2019 Rogue! We came back several times for a review of the features of the car and Chris was always available for us! He also made sure he told us and showed us where the service department was! If I could, I would adopt him as my son! Great at customer service!! Not your typical salesperson!

John McShane was an awesome person he has been patient and so upfront with us I am have never found a car salesman who has been more than patient with our situation. He never gave up on us not even once I am so much in his gratitude. I would definitely recommend him again in the future I will definitely be back to this man

A friend of mine that purchased a vehicle from Pine Belt Nissan of Toms River referred Andrew to my husband and I due to their positive experience with him. We brought our nephew who traveled a good distance (specifically to shop for his first vehicle) and we were all very relieved that we had someone who made certain that my nephew got exactly what he needed for his lifestyle. It is well known that purchasing a vehicle (especially your first) is a lengthy process but Andrew made sure to present all options available and was very meticulous in detail. Easygoing yet professional, you can't go wrong when having Andrew as your guide when you're looking for car buying success. We will be returning in the near future for my own personal car shopping success story. Thank you, Andrew!

I leased a Nissan Sentra a few months back and dealt with Franz Crane. My experience with him was smooth and effortless. I have dealt with Franz before, and being I don't live that close to the dealership, I called him over the phone to inquire about a lease. I explained to him what I was looking for and what my budget was. He called me back in 10 minutes and had a deal for me I couldn't refuse. We started the paperwork process over the phone and when I came in the car was ready to go with just a few other items to finalize. I would certainly recommend Franz to anyone looking to buy/lease a Nissan!!

I have to say working with Jonathan McShane was one of the easiest transaction ever! I was turning in a lease and leasing a 2018 Pathfinder. He did everything he could to make a quick and easy deal. The hardest part......choosing what vehicle I wanted! The choices were all so good, it was hard for me to pick. Jonathan asked the right questions, and listened to what I was saying to help me narrow my choices. I will be back to sit with Jonathan again, and I will send my family and friends to him. Thank you again Jonathan!!!!!

This is the best dealership i have dealt with in my lifetime. I was there for service appointments several times. They are very courteous and quick. They answer all questions and get work done on schedule. My dealings with Chris Cicardo in parts division and Eileen Cortese in service were professional and courteous. They are definitely an asset to Pine Belt staff. Would highly recommend this dealership from sales to service.

We recently went to Pine Belt Nissan in Toms River to get my husband a new car. He was unhappy with his 2014 Pathfunder he purchased from another dealership. Chris Cirillo at Pine Belt listened to our situation and immediately assured us he could help us. Not once did Chris pressure is into more than we wanted. Our time at the dealership was quick and to the point. There were no games. They had a great inventory selection. I can't give enough positive feedback! Pine Belt Nissan in Toms River is fantastic!

This was my first time at a dealership and the experience was quite delightful. Chris Cirillo treated me like family and was able to get me a great price on my lease and on my insurance as well. He truly fought for me on the phone after waiting for over an hour to switch my insurance policy (which paid off so much). Chris explained everything in a detailed manner and was super helpful with any other questions that I had. The environment of the dealership was very friendly. I am so glad I do not have to deal with my old, raggedy car anymore! I was not there for hours like I thought I would be either, the service was excellent! This was the perfect place to get a new car as a graduation gift to myself and I will definitely will be back!!

At this dealership car shopping was a pleasure. We were lucky enough to have been helped by Louis Cerrato, a truly nice man!! Lou made car shopping as painless as it could possibly be. I highly recommend this dealership, they are all so friendly and very professional. If you stop in, you must see Lou Cerrato.

I am beyond happy with the experience i had at Pine Belt Nissan. As soon as i put in a request on a new lease i received a phone call from the Manager Halim Assal who signed me with Sale's Expert Matt Trancone. First Halim explained the entire process first to me before anything and very detailed on the numbers and financing. By the time i even made it to the dealer he arranged Matt to have the vehicle pulled up and explained to me all the features and the benefits that the Nissan Rogue has. After my test drive Matt already had a cold bottle of water at his desk (very nice touch on a hot day lol) Matt then walked me around the entire dealership from the service entrance and greeted me to every staff in his words so when i come in they all know who i am. I instantly felt not pressured and felt as if i am part of the family. when i returned to his desk Halim understood exactly where i was financially comfortable with payment and gave me a couple off options which best suited my needs. He went above and beyond and gave me such a great deal on my rogue everything went very smooth i already knew the process because halim went step by step so i know what to expect. Then when i went into finance dealt with Evan Winderbaum he explained every part of paper work so i was fully informed with it. as we were talking he gave me a great deal with the window etch so i would be protect with my vehicle! when that was all done they already had my new car and my old car parked side by side in the garage and My Prima another sales consultant helped me empty out my vehicle. I have never in my life received any type experience at a dealership then i was here. it didn't even end there. they even gave me free door edge guards as courtesy. A hour after i left i received a a phone call from Mr. Damato wanting to know if there was any thing else they can assist me on. i personally want to thank the staff at Pine Belt Nissan for making my experience worth a Million Bucks. I am still in shell shock on how much they helped me! thank you again Pine Belt Nissan

I never felt so comfortable purchasing a vehicle before! I was not given the run around and got a real fair deal. Chris & Joe made the whole experience so easy from beginning to end. The friendliness was so welcoming and appreciated, that I defintely would recommend them to anyone!! Looking forward to many more dealings with them in the future! I love my Nissan Rogue! Best purchase ever!!

Chris was such a thoughtful salesman. He answered all our questions.. He was so considerate he offered us coffee and donuts .. made us feel very comfortable.. Explained all features to us.. Connected our cell phones for us..Helped us with getting a new car insurance which we were very happy with..He was polite .. He made sure that everything in our other car was transfer to the new car exactly the way it was.. He was such a Gentleman.. When the registration came in he called and even put on our plates..I would recommend Vhris to anyone who is looking for a new car. Nissan's are the best and do us CHRIS CERILLO
Welcome to


Pine Belt Nissan of Toms River
We Are Your Toms River, NJ New and Certified Pre-Owned Nissan Dealership Near Trenton, Brick, Lakehurst, Atlantic City, Jackson, Manasquan, Bayville, Pomona, Lakewood, Neptune, Pemberton, New Hanover, Plumsted, Stafford, Eagleswood, Galloway, Absecon.
Are you wondering, where is Pine Belt Nissan of Toms River or what is the closest Nissan dealer near me? Pine Belt Nissan of Toms River is located at 229 Route 37 East, Toms River, NJ 08753. Although Pine Belt Nissan of Toms River is not open 24 hours a day, seven days a week – our website is always open. On our website, you can research and view photos of the new Nissan models that you would like to purchase or lease. You can also search our entire inventory of new and used vehicles, value your trade-in, and visit our Meet the Staff page to familiarize yourself with our staff who are committed to making your visit to Pine Belt Nissan of Toms River a great experience every time.
New Nissan Models for Sale at Pine Belt Nissan of Toms River
Looking for a new Nissan? Look no further than Pine Belt Nissan of Toms River in Toms River, NJ. We offer a full lineup of new Nissan vehicles. Our knowledgeable Pine Belt Nissan of Toms River new car dealer staff is dedicated and will work with you to put you behind the wheel of the Nissan vehicle you want, at an affordable price. Feel free to browse our online inventory, request more information about our vehicles, or set up a test drive with a sales associate.
Used Cars, Trucks, and SUVs for Sale at Pine Belt Nissan of Toms River
As a leading Nissan dealer near Trenton, Pine Belt Nissan of Toms River also has a wide variety of pre-owned cars, trucks, and SUVs for you to choose from. Each of our pre-owned vehicles has undergone a rigorous inspection to ensure the highest quality used cars, trucks, and SUVs in New Jersey. Stop by Pine Belt Nissan of Toms River or search our online inventory to find the used car, truck, or SUV that is right for you. We have used cars, trucks, and SUVs for every need and budget, along with expert staff who will work to get you in the vehicle you want for an affordable price.
Auto Finance, Loans, Leasing, and Pre-approvals
Visit our Pine Belt Nissan of Toms River finance page to get pre-approved today! The staff within our Finance Department is dedicated to putting you in the car you want, at a price you can afford. We also offer competitive auto leasing options for our customers who are not looking to purchase or finance a vehicle. Whether you are looking to finance or lease your new Nissan car, truck, or SUV, our finance experts will work to arrange affordable payments for our customers.
Auto Body Repair, Service, Parts, and Accessories
Our state-of-the-art Service Department here at Pine Belt Nissan of Toms River will keep your new Nissan vehicle or used car in excellent condition. The diagnostic equipment operated by our expert mechanics will detect any issues that may be occurring in your vehicle so that our Nissan trained service technicians can fix the problem right the first time. We offer all the auto services, maintenance, and parts you need to keep your vehicle running like new, even if all you need is an oil change. Visit our Service Department page to schedule a service appointment, or our Parts Department page to order parts for your new Nissan, or for more information about any of the services offered by Pine Belt Nissan of Toms River.